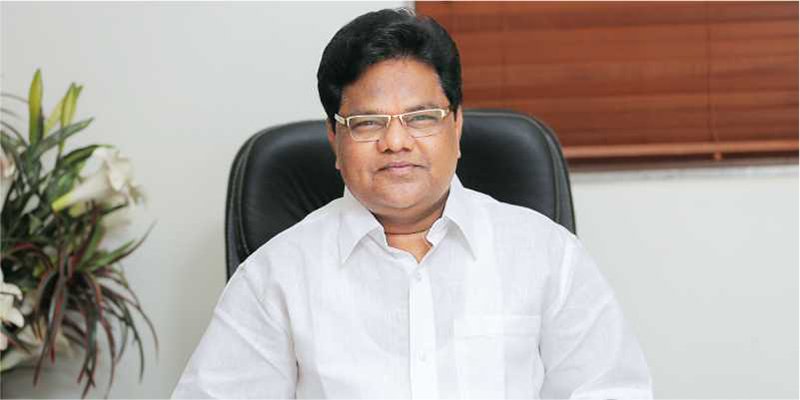 Dear Students,
Jayawant Shikshan Prasarak Mandal (JSPM) and The Shetkari Shikshan Mandal Sangli, Pune (TSSM) have been established with the objective of creating centres of excellence for education in the field of Engineering, Medical, Pharmacy, Management, and Computing. We visualise that a social transformation can be brought about through the medium of dynamic education. JSPM and TSSM are thus institutions of higher education with social commitment.
With India & Indians, emerging as leaders across various professional sectors, it becomes an even greater challenge for the education sector to nurture and groom such abundant talent, which is all set to take industry's quest for excellence to dazzling new heights. It is in this same spirit of excellence, that we at JSPM have laid each brick.
We have created a learning culture, a friendly environment that facilitates complete development of our students. Our three pronged focus on knowledge, skill and attitude is aimed at meeting the needs of our customers i.e. the industry. To achieve this we have hand-picked the best faculty from diverse fields & expertise. We have invested in state of the art facilities, infrastructure and skilled human resources to supplement the culture and environment of JSPM's and TSSM's good governance.Moreover it's our pledge to change in tandem with the changing requirements of the industry and mould, develop and nurture talent that will make the nation proud. I hope you would be one of those fortunate students who would get an admission to one of our colleges. I am certain that your life at our campus will be academically fruitful and otherwise pleasant.
My best wishes to you for all the success in your professional career after graduation.
Warm Welcome from
Dr.(Prof.) T. J. Sawant
Founder Secretary-(JSPM) Jayawant Shikshan Prasarak Mandal, Pune
President-(TSSM) The Shetkari Shikshan Mandal, Pune
President-(SBERCT) Shree Bhagwant Education & Resaerch Charitable Trust, Barshi
MLA- Government of Maharashtra.